NC Wallet — the world's first commission-free wallet
Make your cryptocurrency experience safer and easier with NC Wallet! Receive, exchange, and keep your funds with the ability to withdraw them without commission. Let it be the safest space to control your funds and enjoy the first-ever commission-free wallet!
CREATE WALLET
Get app
It takes a moment to create the wallet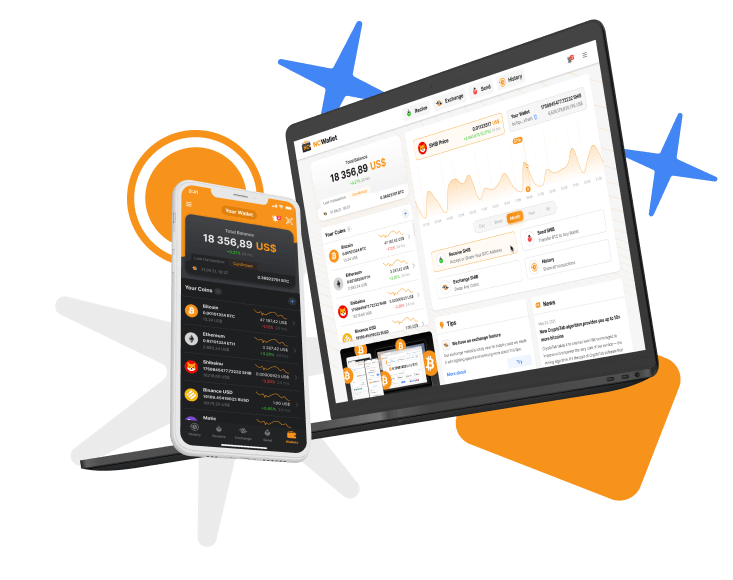 Reasons to use NC Wallet
No commission, high level of security, and easy-to-use service as well as a variety of supported cryptocurrencies make it a great wallet for both beginners and experienced users
Protection of your savings

NC Wallet is a wallet that goes beyond standard security and safety measures. Be assured that your funds are fully protected with a multi-factor transaction confirmation system.

No commissions and transaction fees

Send, exchange, and withdraw crypto for free! NC Wallet is the first wallet that allows you to withdraw cryptocurrency without paying network fees.

No withdrawal minimum

There are no transaction limits. Manage your cryptocurrency the way you want, enjoy a convenient system.
CREATE WALLET
Access your NC Wallet anywhere
Use the wallet on mobile devices — manage your savings on the go anytime you want! Just install NC Wallet on your phone or tablet and access all its features. Super simple and fast!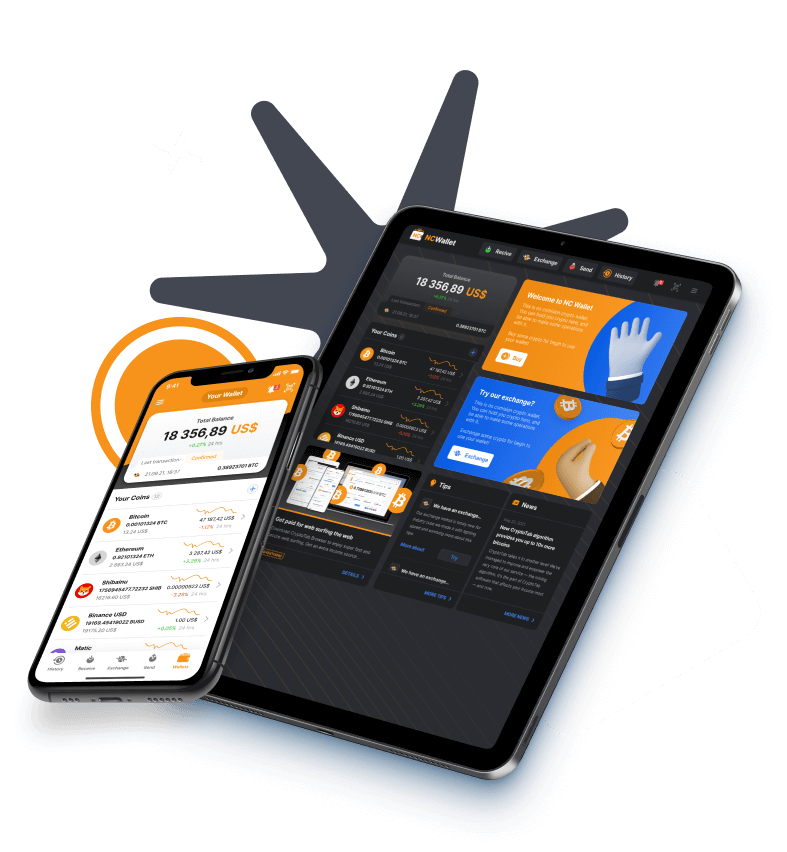 Supported Currencies
With NC Wallet you can store, receive, exchange, and withdraw major cryptocurrencies such as Bitcoin (BTC), Ethereum (ETH), Tether (USDT), and many others.
Try NC Wallet as a Browser Extension
NC Wallet is available as a browser extension for all Chromium browsers. Receive, exchange, and send crypto in one click.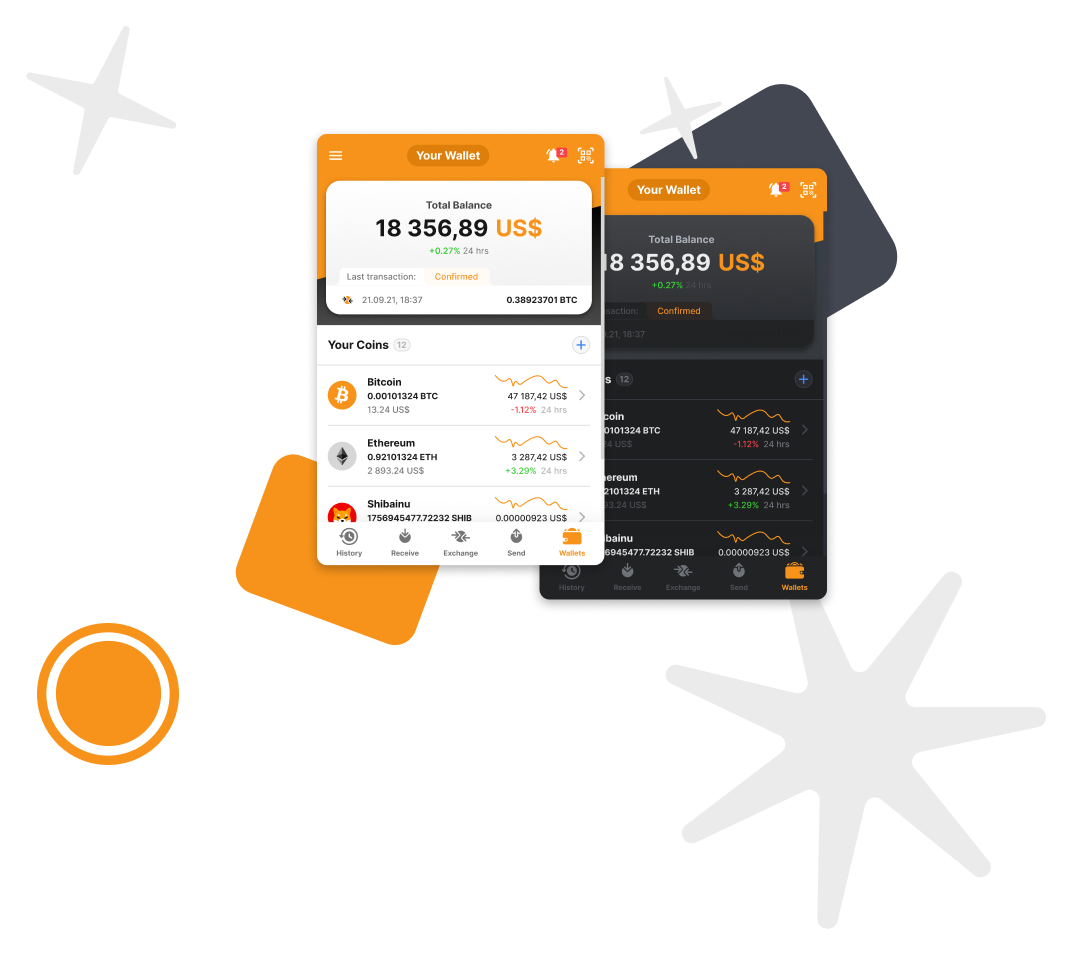 Stay up to date with the updates and explore all the features of NC Wallet:
A truly secure wallet for all your devices
Start your crypto journey and be sure that your funds are under the guard of NC Wallet!
CREATE WALLET

Any questions about NC Wallet?
Please check our
FAQ
or contact our
support team
— we will be happy to help you!
View all frequently asked question
Install NC Wallet App
Install the NC Wallet app on your device. Just scan the QR code with your device's camera or proceed to Google Play or App Store by clicking on the button below.
Scan this QR code with your device