NC Wallet - first no commission wallet
Reliable financial tool which will be easy to use both for professionals and beginners. Withdrawals with no limits and no commissions, top-notch security, cryptocurrencies exchange at the current market rates with no fees. Discover and use the professional tool of your financial independence on any device.
Download and set up the app in less than a minute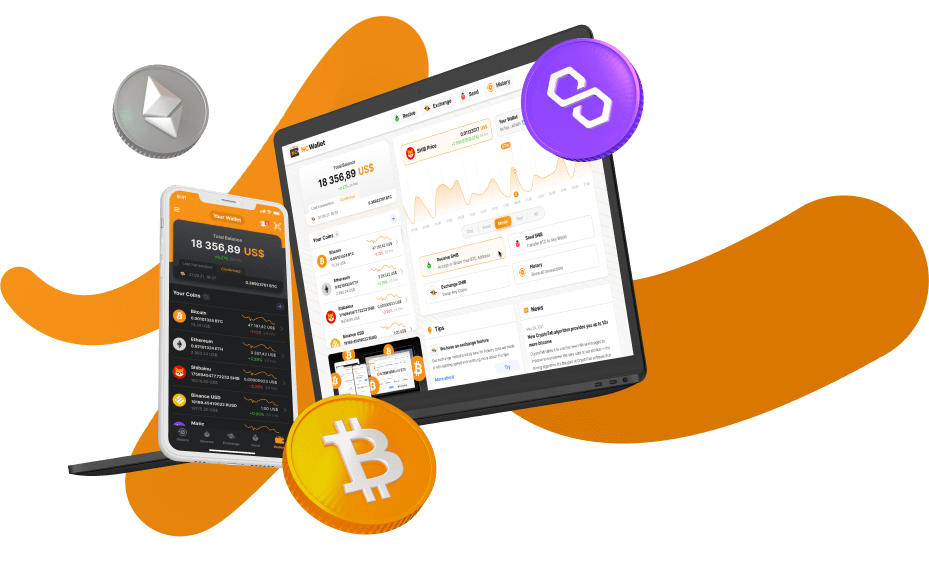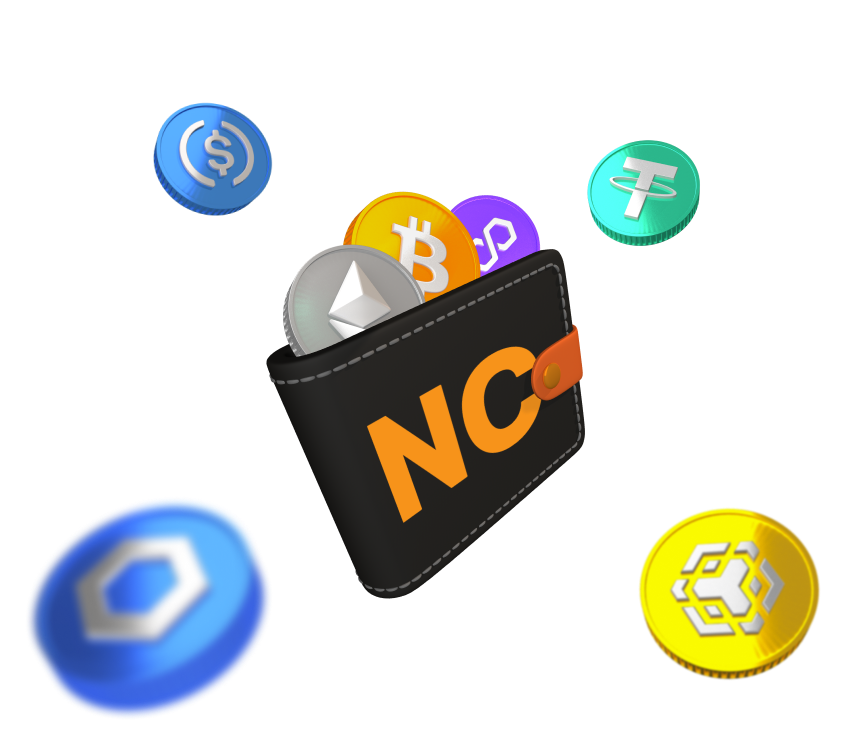 Earn % on all crypto
Hold crypto in NC Wallet — get a daily bonus on your balance. Receive income in CryptoTab Coin (CTC), exchange and withdraw without limit.
Crypto World in Your Pocket
No commission, high level of security, easy-to-use service and a variety of supported cryptocurrencies make it a great wallet both for beginners and experienced users.
Top-notch security
Fully control access to your wallet and stay relaxed knowing that your crypto funds are completely safe with the best security system.
All major cryptocurrencies
NC Wallet supports all major cryptocurrencies that are traded on the crypto market. Send, receive and exchange them directly in your wallet at the market rates.
No commissions or limits
Forget about commissions and limits! NC Wallet has no withdrawal and exchange fees or even limits on withdrawals. Nothing should limit your financial freedom.
OPEN WALLET
Get it on Google Play
Get it on App Store
Access your wallet from any device
It only takes a minute to set up your wallet on any device. Choose the version you are comfortable with and manage your funds from anywhere in the world.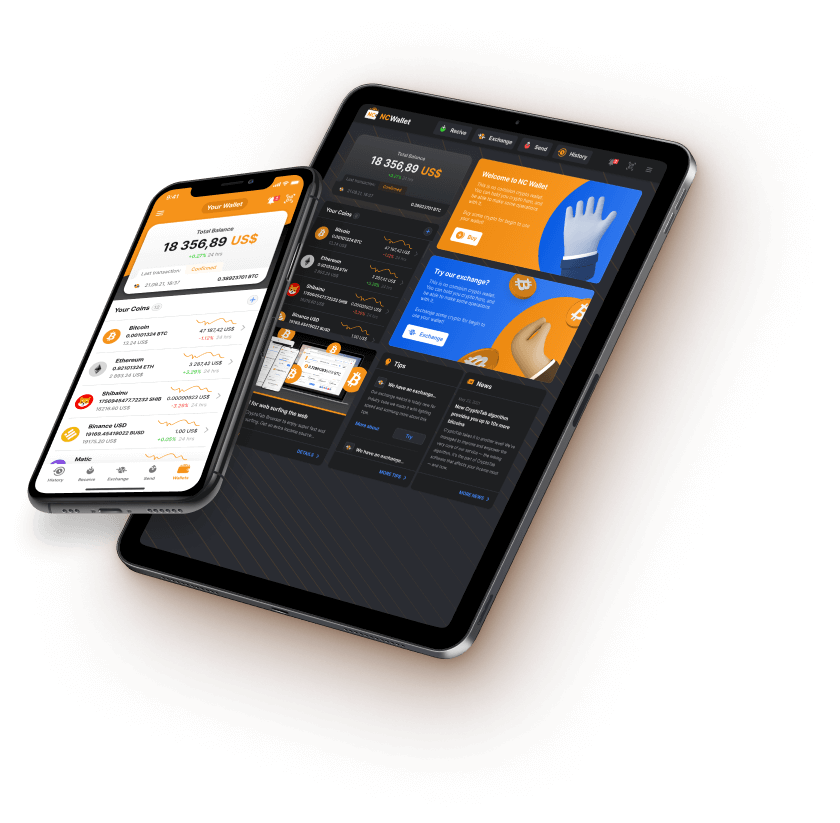 Exchange crypto in the app
Exchange currencies at the current market rates without commissions. No third-party services: you can do it directly in NC Wallet. The entire crypto market will fit in your pocket!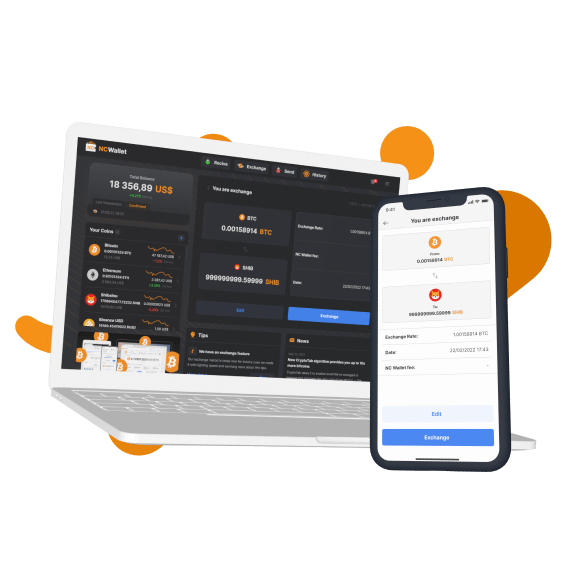 Make decisions based on market data
All data about cryptocurrencies will be at your fingertips. Be the first to know about rate changes, ups and downs. And make only informed decisions.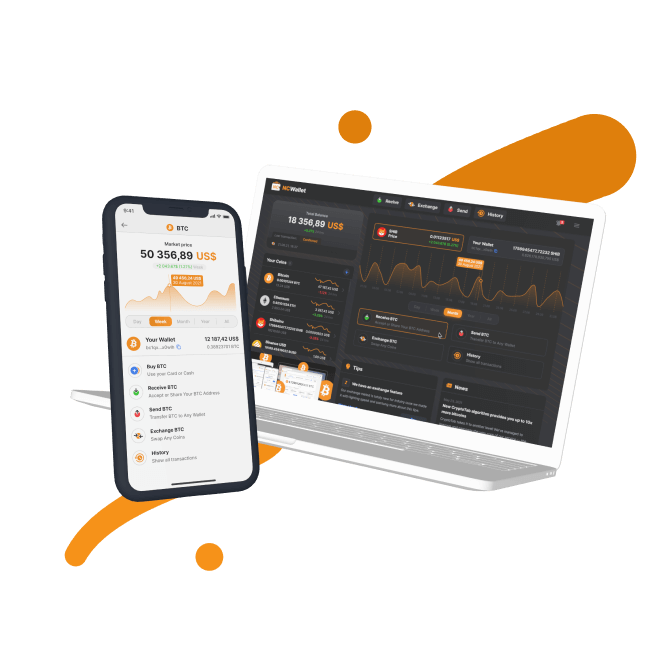 No limits, no fees
There are no transaction limits and no commissions. Manage your cryptocurrency the way you want with the best professional tool of your financial independence.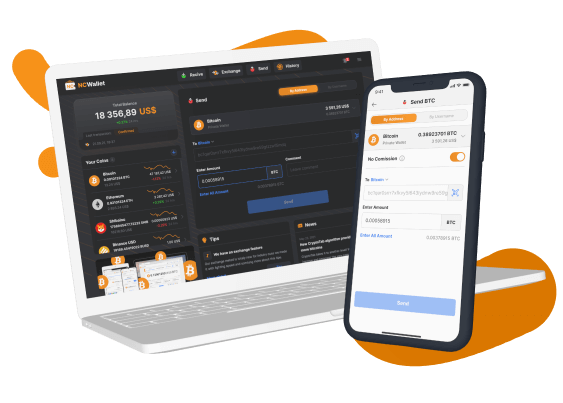 Try NC Wallet as a Browser Extension
NC Wallet is available as a browser extension for all Chromium browsers. Receive, exchange, and send crypto in one click.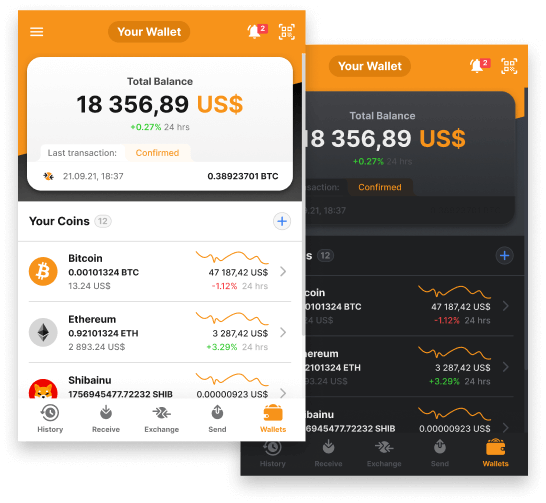 Truly Secure Wallet for All Your Devices
Financial independence requires professional tools. One of them is already in your hands.
OPEN WALLET
It takes less than a minute to download and set up.
Install NC Wallet App
Install the NC Wallet app on your device. Just scan the QR code with your device's camera or proceed to Google Play or App Store by clicking on the button below.
Scan this QR code with your device